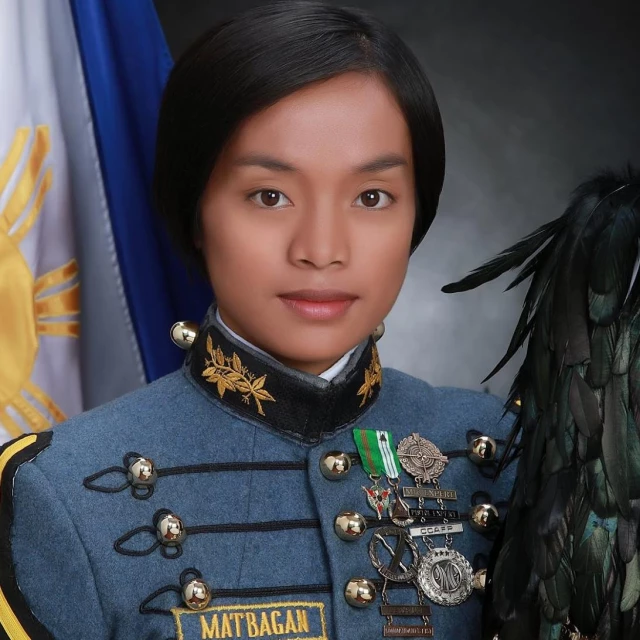 Cadet 1st Class Janice Baniaga Matbagan, a proud Igorota from Mountain Province, ranks sixth in the top 10 graduates of the Philippine Military Academy (PMA) Lakas Tipon Alagad ng Bayan (Laon Alab) Class of 2011.
The 22-year-old proved to be on equal footing with her mistahs in the male-dominated Academy as she ranked 6th of the 196 members of the Laon Alab Class.
Matbagan, who traces her roots to Kiltepan and Antadao, Sagada, dedicated her feat to her father, Bonifacio Sr., who opposed her ambition to be a soldier.
"All my life, I really wanted to please my father... But becoming a soldier is a calling for me," said Matbagan.
Her father, unfortunately, died when she was a plebe (first year) in PMA.
"It would be happier if my father is alive because I'm not expecting to be in the top 10," added the cadet who is fifth among nine siblings...
Matbagan was the Class Tarzan for her exemplary skill in sport, particularly in marathons and swimming.
She is the fourth female cadet to be awarded the elite Athletic Saber since the more than 100-year-old Academy started to accept women in 1994.
Matbagan could also be the first-ever Igorot woman topnotcher of the premier military academy for Filipinos aspiring for a commission as a military officer of the Armed Forces of the Philippines.
She is also a recipient of the Joint United States Military Advisory Group Award being a top Philippine Air Force graduate of the class, the Philippine Air Force Saber, and the Australian Defense Best Overall Performance Award.
The female cadet studied nursing for two years at Saint Louis University and Easter College before she opted to take the PMA entrance examination. Her family's residence is at Poliwes, Kennon Road, Baguio.