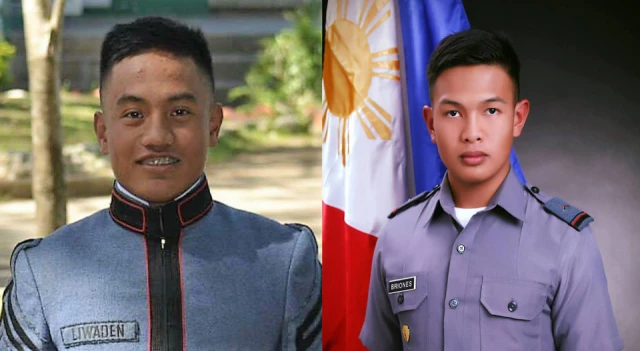 Two Cordillerans from Barlig, Mountain Province and Camp Allen, Baguio city are among the top Ten who will graduate from the prestigious Philippine Military Academy (PMA) - ALAB TALA (Alagad ng Lahing Binigkis ng Tapang at Lakas).
A total of 282 cadets, composed of 207 male and seventy five woman who joined the Philippine military Academy (PMA) ALAB TALA class will graduate on March 18 with the Honorable President Duterte as the guest of honor.
Cadet 1CL Ricardo Witawit Liwaden from Barlig, Mountain Province is the top two of the graduating class. He's going to receive the Vice Presidential Saber award, Philippine army Saber sports and physical development plaque, tactics group award and Athletic Saber, according to PTV Cordillera.
Liwaden's father is a farmer and his mother is a retired teacher. His father he said inspired him to pursue a military career.
He is my role model. My father was the one who convinced me on what course I would take up in college and what branch of service I would want to go to in the military of which since my plebe year, I decided to volunteer for the Army and it is where I will be serving," said Liwaden. He was 4th year civil engineering student at the University of Baguio when he entered the PMA.
Another Cordilleran, Cadet 1CL Paolo Balla Briones from Camp Allen, Baguio city is in top eight of the graduating class.
Like Liwaden, Briones is inspired by his father who did not finish his stint at the PMA due illness but still served as an enlisted personnel in the military service. His mother is a housewife. Briones finished first year in civil engineering at the Saint Louis University before entering the academy.
This year's PMA graduation rights will be lead by topnotcher Cadet 1CL Jaywardene Galilea Hontoria from Iloilo. He's going to receive the Presidential Saber, Chief of staff saber, Philippine Navy Saber, Academic group award, Australian defense best overall performance award, Spanish armed forces Award and others.
Every PMA cadet will be assured a military career as an officer in the Army, Navy or Air force upon commencement.
SEE ALSO: Three Cordillerans Are Top 5 of PNPA Maragtas Class of 2018
Photo Credit: PTV Cordillera