My 31st Birthday at office
Igorotage supports Video Creators!
Out of the box, Igorotage supports link sharing — Yes, including Youtube videos! Are you a vlogger? Grow your channel for free by sharing your videos with the Igorot community!
Igorotage is on Youtube as well! Support us by subscribing to our channel.
Igorotage Weekly Digest
Don't miss anything important from the Igorot community! Each week we curate the best new information and deliver it directly to your inbox every Sunday morning.
Wallposts
You might also like these related wallposts.
Hungduan MPS personnel led by PEMS Jose D Kimayong offered free ride to a senior citizens from Poblacion, Hungduan to Barangay Hapao, Hungduan, Ifugao.

#Hungduan #Hapao #Ifugao #FreeRide
To travelers who dream of a soulful getaway into nature, the Cordillera Administrative Region (CAR) in the Philippines will be waiting for you.

Found amidst the mountainous Northern Luzon island, the region is closely connected to its cool and verdant environment. It is also home to a thriving community of artists and master craftsmen, who bring color, culture, and life to this mountainous domain.

But until we can travel again, stay at home, dream, and #WakeUpInPH by planning your next getaway to the Cordillera Administrative Region: philippines.travel/wheretogo#CAR

#Cordillera
#TogetherInTravel
#TravelFromHome
#TravelTomorrow
#ItsMoreFunInThePhilippines

*This video was shot and produced prior to the COVID-19 pandemic.
Baguio Boy takes Oath as PNP Chief before Duterte

President Rodrigo Duterte has administered the oathtaking and donning of rank of newly-appointed Police General Camilo Cascolan as the new chief of the Philippine National Police (PNP) in a ceremony at the Malacañang Golf (MALAGO) Clubhouse in Manila on Sept. 7, 2020.

Cascolan is the first Baguio resident to become CPNP.

Cascolan is one of the police generals who crafted Oplan Double Barrel, the police's bible in anti-drug operations under the Duterte administration which institutionalized Oplan High-Value Target and Oplan TokHang.

Cascolan is also among the generals called the "Davao boys" for enjoying links with President Duterte, serving multiple times in the Davao Region.

Cascolan also belongs to PMA Class of 1986 - the same class as Gamboa, Albayalde, and Dela Rosa. Among them, Cascolan considers former top cop Dela Rosa as one of his closest friends.

Credit: Baguio Midland Courier, Rappler, PCOO

#Cascolan #Baguio #PNP #Chief #Duterte #PMA
Please pray for Capt Dante Addug and his crew!

Dante Addug, from Ifugao, is the ship captain of the storm-struck Gulf Livestock 1.

The ship capsized en-route from New Zealand to China and the search is still on for 40 crew members, Addug among them.

Two Filipino crew have been rescued so far, one on Wednesday and another on Friday, found on a life-raft. An unidentified man pulled unconscious from the water on Friday later died.

#DanteAddug #GulfLivestock1 #ship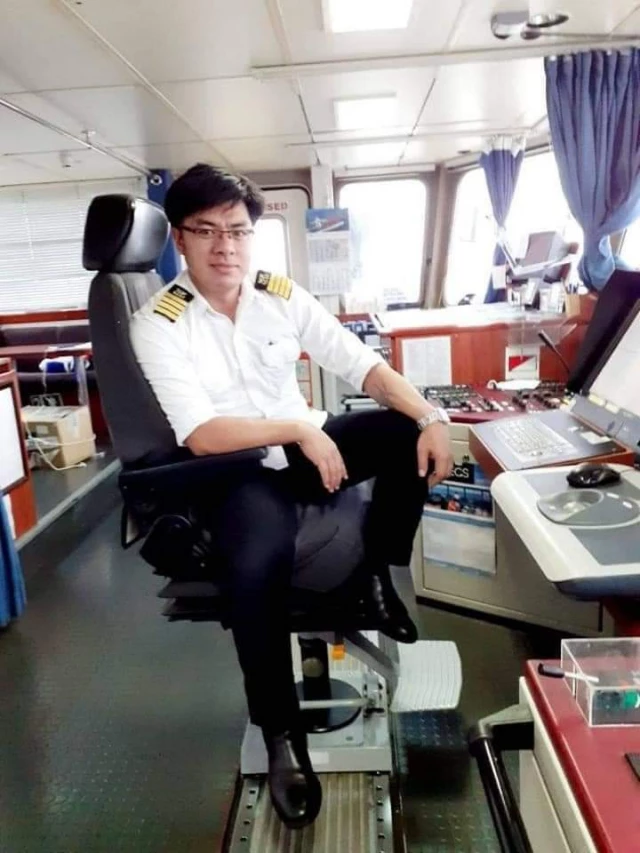 Proud Igorot OFW is a United Arab Emirates Hero
Proud Igorot, now a frontliner in the United Arab Emirates!

Red Cloud Decaleng Capuyan is one of the healthcare workers who continues to fight COVID-19 in the UAE.

Red is from the Cordillera Administrative Region.

He graduated with a Bachelor of Science in Nursing from the St. Louis University in Baguio city. He also has an International Interprofessional Wound Care Course at the University of Toronto in Canada.

He has been an Overseas Filipino Worker for five years. He is also the founding president of the Philippine Nurses Association in the UAE (PNA-UAE).

Despite the danger to the chosen profession, Red remains hopeful.

We salute you all Igorots abroad! Stay safe and see you the soonest!

Credit: GMA Pinoy TV

#ProudIgorot #OFW #frontliners #heroes #UnitedArabEmirates #COVID19 #RedCloudDecalengCapuyan