Goldie Geanne Allawan Yabes, a 21-year-old vlogger from Baguio City, still can't believe that her makeup illusion she featured on her vlog went viral and became a hot topic online.
Goldie, who studied Bachelor of Science in Architecture from the University of Baguio, said that she created the makeup illusion back in July and did not expect that many would notice and like her "weird" face painting.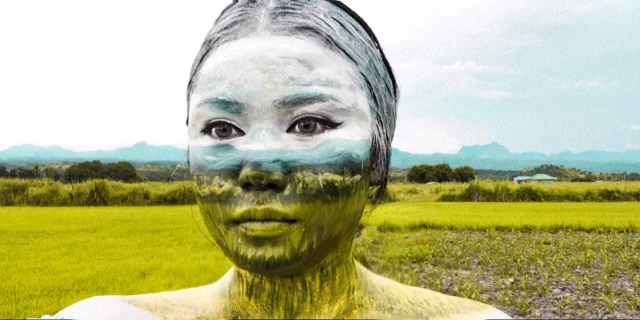 The Baguio vlogger also confessed that she intends to stop creating content for her vlog, and the makeup illusion would be her last video, but she couldn't believe the number of people who are astonished by her art and the attention she's getting is unimaginable.
While in Floridablanca in Pampanga, she tried to camouflage by applying makeup on her face to blend with the background. She dubbed it an "invisible camouflage makeup illusion."
In her more than five-minute vlog of the makeup illusion, Goldie exhibited how she did the makeup. Goldie only uses a small pocket mirror while doing her makeup illusion. According to Goldie, she uses white poster paint for the makeup outline.
"Don't forget to apply primer to protect our skin from the paints to prevent skin irritation and also rashes," the vlogger reminded.
To get the color of the scene, using face paint, Goldie applied blue, green, and yellow mixed with white to get the color of the sky, mountains and trees, and the rice fields. Aside from the face painting, she also painted some parts of her head and hair as well as her neck.
After painting the colors of the environment she also drew details such as mountains, trees, and rice fields.
Although Goldie's vlog was only five minutes into making a makeup illusion, it took her three hours to paint it on her face.
Watch the full "invisible camouflage makeup illusion" video:
UPDATE: Camouflage at Burnham Lake!
Baguio vlogger Goldie is making another round on the internet!
This is her new work where she tried to camouflage with water and trees at Burnham Park in Baguio City using only a compact mirror and her makeup!
Watch her invisible camouflage makeup illusion at Burnham lake video: