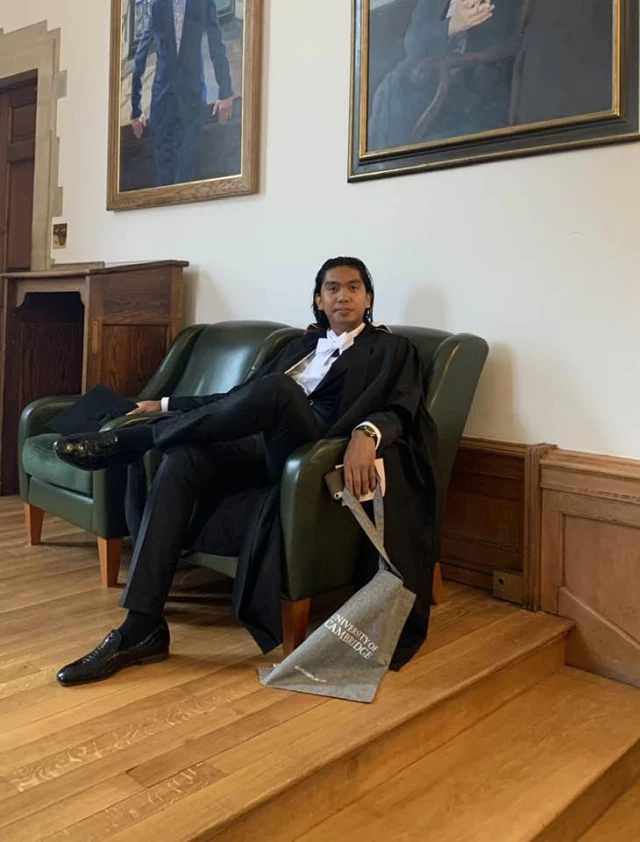 Atty. Jozef Borja Erece had a very busy European summer. Having postponed his graduation from Cambridge University due to the hectic and complex simultaneous Bar Exam preparations in Australia, the United Kingdom and in New York, he finally found time to receive his graduation rites conferred in Latin from Cambridge University. He graduates from the Master of Corporate Law, a highly competitive qualification that rival Oxford's BCL in terms of prestige in the field of law.
MCL enrolment is restricted to no more than 25 students, meaning competition for places is intense. The normal minimum academic entry requirement for law graduates seeking admission to the Cambridge MCL is a top 5-10% ranking in their class. In a UK university, this may equate to a First class degree. Extra weight may be given to the performance in courses related to corporate law. Applicants will normally have a law degree, but those qualified to practice law who have a degree in another subject are welcome to apply.
This will be Atty. Erece's second Master of Laws degree. He also holds a Master of Laws from the Australian National University specialising in International Law. He comes closer to his goal of representing nation states, like the Philippines, in the International courts.
Atty. Erece passed the Queensland Bar exams in Australia, the Bar Exams for England and Wales, the U.S Uniform Bar Exams and the New York State Bar Exams in 2022 (within one year), adding yet another feat to his growing legend. He is also the youngest qualified lawyer in world history and practiced as a solicitor in commercial litigation and dispute resolution for three years.