It was a fine Cordilleran morning on June 10, 2023 and Basement 2 of the Blossom Hall at The Orchard Hotel in Baguio City is buzzling with activity as organizers and their employees, guests, prospective clients are all eagerly anticipating the proceedings of yet another "Real EsTea Talk". Most participants were probably invited by marketing peeps, previous investors, or were enticed by the shows and social media publicity related to this business presentation - all hyped to know how they could earn properties and invest in their future.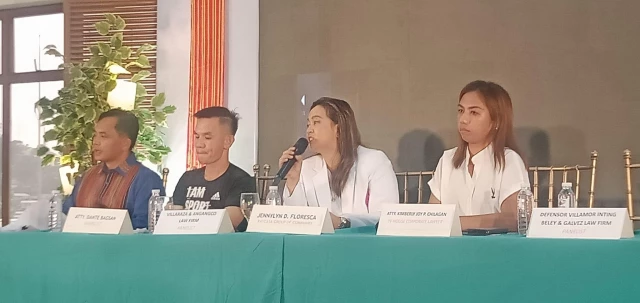 Little did they know that among those attendees are certain personalities with a different and more sinister agenda, with their cohorts on the prowl and waiting for a signal as they stood by at various nearby locations in the vicinity.
Employees of Ray Casa Group of Companies and its subsidiaries, the organizer of this investment talk, are all focused on doing and performing what they were hired to do. There were administrative assistants, editors, graphic artists, videographers, engineering apprentices, social media marketers, and probationary employees. There were even make-up artists and production assistants working on a per day or per contract basis.
As employees or contractuals of the company, they were mandated to attend these events, same as what they've done in previous successfully-concluded events of the same nature. They were all executing what their job descriptions calls them to do. But little did they know that this fateful day would become one of the most nerve-wracking, heart-stopping, and nervous-breakdown-inducing day of their lives.
The seminar and business presentation proceeded as usual, just like in any of their previous events, with Casa Infini CEO Jennylyn Floresca at the helm and delivering her presentation on "How to Increase Capacity to Acquire and Purchasing Power as a Person". It was a straightforward investment presentation with prospective partners induced to make reservations, downpayments, or invest outright in the many real projects and properties Casa Infini is actively engaged in - and as partners, prospective clients are entitled to a monthly guaranteed income commensurate to their investment.
During the event, Ray Casa Group of Companies officers were moving from table to table, enticing participants to attend another event happening on June 15 which involved a new hotel and transient homes. As mentioned earlier, the company is engaged in several ongoing and legitimate projects clients can invest in. The business presentation eventually ended and the officers were moving across the room asking attendees if they desire to be passive investors. They were invited to an adjacent room where further interactions and explanations of the investment will take place.
Then mayhem struck.
A male operative stood at the center of the hall then loudly shouted "You are under arrest for violation of SRC Sections 8, 26, and 28..." Operatives from SEC-EIPD, PAOCC, and RACU-COR stormed in and separated the organizers, the employees and the attendees. It was supposed to be an entrapment operation in lieu of a complaint from a suspicious source that Casa Infini is selling securities without any license, and this event and their online marketing reeks of a ponzi scheme. The operatives were supposed to use marked money, but when they witnessed a women handing one of Casa Infini's officers a bulk of money, a message through the Vibet group chat was sent out triggering the series of warrantless arrests.
In one instance, an operative raised his hand and shouted , "Sino da ditoy nga kapadak nga Igorot?" (Translation: Who among those who are here is also an Igorot like me?). Of course, several people raised their hands confirming they were Igorot (this is in Baguio for crying out loud). Then that same officer continued his tirade by saying, "Ususaren da ti pagkakailyan tayo tapno iskamen da kayo." (Translation: They are using our ethnicity to scam you.)
They arrested the CEO, the officers, and the rest of the employees present. Heck, they even arrested the make-up artists (and most probably almost arrested the waiters and servers if not for the food they were serving). They took everything - laptops, cellphones, documents, documents, and even the standees. Of course, they even took pictures to "document" the operations.
CEO Jennylyn Floresca tried to talk with the operatives and the attorneys they brought with them. She was simply asking why they were being arrested, and received "You are resisting arrest," in return. Floresca, who is a Juris Doctor herself (for those who don't know, a Juris Doctor (J.D.) is a degree granted to an individual who completes law school), once again said, "I am not resisting arrest, I am asking why I am being arrested. It is my right to know."
What did she receive in return? The man just shouted at her, much louder this time. Floresca simply replied with, "Grabe naman ang powers niyo, parang kayo lang ang may rights!"
And seemingly on cue, people started screaming as the commotion and mayhem ensued.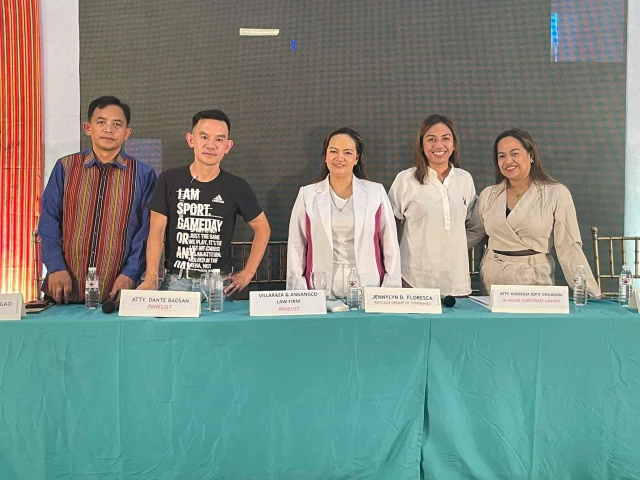 Seems like an exciting episode from a primetime television drama with all the flashy actions, intrique, and suspense. But hey, this is real life and incidents like these that look like it's been taken off from an exciting Netflix series or a steamy Korean teledrama - will have a totally negative effect on those who received the sharpened edge of this operation.
Fear, trauma, nervous breakdowns, and palpitations more than what you receive from two cups of coffee, are what the hapless employees, trainees, and contractuals who were warrantly arrested based on accusations with no justifiable evidences (don't forget the make-up artist who also got caught up in the mayhem). Without being ascertained if charges should really be filed against these people, they were simple dragged and detained.
Imagine the struggle and trauma these people experienced as they were held up in the cramped and totally uncomfortable detention area for 40 hours! And it doesn't end after that 40-hour custodial time (which is a violation of rights in itself as Article 125 of the Revised Penal Code states that a maximum of thirty-six hours of detention if there is a delay in the delivery of the detained persons to proper judicial authorities).
The impact of the trauma they receive will continue to wreak its havoc on their mental health, days, months or even years after the incident.
Even those who participated in the event and witnessed the bruhaha most probably was severely affected by the incident as well. There were seniors, children, and PWD present and the trauma of experiencing such an incident, even if they were not detained, would be substantial as well. Albeit even the waiters and servers had their share of the trauma.
And that's not the end of it.
Being labeled as a ponzi schemer is a heavy, heavy, and very heavy punch to one's reputation. Do they even know what a ponzi or pyramiding scheme is? Even the woman who paid that bulk of money claimed that she was not buying the alleged illegal securities, but was actually paying off a legit real estate investment that Ray Casa Group of Companies legally owns. Where's the pyramiding scheme in that?
Still, the greatest impact of this SEC Cease and Desist Order that led to this mayhem of illegal arrests and unlawful seizure of properties would be to Casa Infini itself and its attached businesses and corporations. Their license to sell a luxury condominium project was suspended. Previously approved loans from commercial banks amounting to almost 500M were put on hold, creating a grueling negative impact on the financial management and overall project-based operations that the company and its subsidiaries are engaged in.
And that's not all, the second time around.
Frozen bank accounts not only affected the sound operational proceedings of the company, but has greatly affected the CEO and her family, but also the lives of the employees who got involved, and their families as well.
The company, who previously had a remarkable good standing in the real estate industry and a reputable member of the Chamber of Real Estate & Builders' Association (CREBA) Incorporated, suddenly got its reputation sullied, and their good standing suspended and questioned. Even if this issue is resolved eventually, the stain and stigma or being branded as a schemer with gross unethical conduct and a violator of the code of ethics - will remain to haunt them in the days, months, or even years to come.
But as the Good Book says, the Truth will Set You Free - and the truth eventually did!
On July 20, 2023, the Baguio City Prosecution Office DISMISSED all complaints against CEO Jennylyn Floresca and the 23 other employees and individuals of Casa Infini Builders and Realty Co. Ltd , Casa Infini Properties and Development Corporation, Ray International Philippines Inc doing business under Ray Education Directions Consultancy Services, Be Unrivaled Productions, and Sine Cordillera.
Why was the case dismissed? Simply because the complaint was baseless.
It also goes to show that that Casa Inifi and other subsidiaries from the Ray Casa Group of Companies have always adhered to the highest standards of compliance to all relevant rules, laws, and regulations, as they operate their business with utmost integrity, transparency and good faith.
Moving forward, Ray Casa Group of Companies will continue with their endeavors and maximize the extent of their licenses to the betterment of the Filipino community and by delivering the Mission and Vision which is to build wealth to the Filipino people by giving them happy homes. Several commercial projects, Air BnB-type of vacation villas, and other exciting projects await investors and also providing simple people with the opportunity of owning a self-liquidating asset with minimum or no cash-out.
As for the illegal arrests and illegal detention bruhaha, do you think the 24 individuals whose constitutional rights were violated would just stand idly and let bygones be bygones? They reserve the right to file charges criminally, civilly, and administratively to liable personnel - but that's another chapter in our ongoing story.
This is not a teleserye folks, this is real life!
So as the saying goes, "abangan ang susunod na kabanata!"