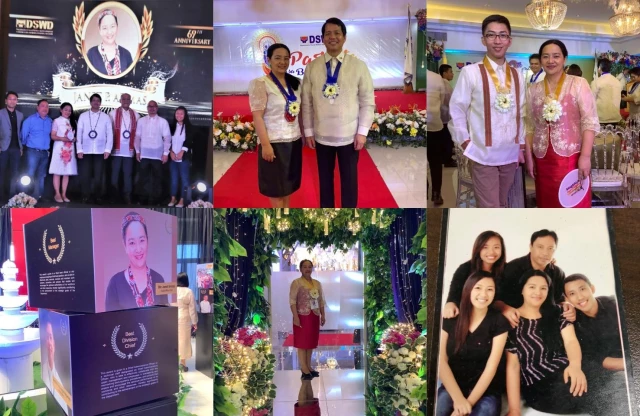 Janet Pigganto Armas, a proud Igorot who hails from Tinoc, Ifugao, is the newly appointed Assistant Secretary of the Department of Social Welfare and Development (DSWD).
Armas shared that she did not expect her promotion since after three years of tour of duty, she has been preparing to come back to the Cordillera. Her prayers were answered when God led her to where she is now.
Asec. Armas served the people for 32 years as an employee of DSWD where she started as a welfare worker in 1988 and slowly rose to the ranks.
Prior to her appointment, Asec. Armas served as Officer-In-Charge Regional Director of DSWD-CAR Field Office for five years before becoming the National Program Manager of the Kapit-Bisig Laban sa Kahirapan-Comprehensive and Integrated Delivery of Social Services which is one of the poverty reduction programs of the government.
Asec. Armas proved that nothing is impossible for a woman who dreamed, strived, and worked hard.
In her message in line with the Women's Month celebration, Armas said determination and believing is the key in chasing and claiming a dream and in becoming an advocate to women.
"If you pursue, believe, and make way to improve your life and if you claim it, and in any way, you can become an advocate for women's right. This is one a way to help your fellow women," she said.
Source: PIA-CAR