Captain Genesis Karlo T. Santos, a proud Igorot from Benguet province, has been commissioned as a United States Air Force (USAF) Captain (0-3).
The USAF is the air service branch of the United States Armed Forces and is one of the eight U.S. uniformed services. It is the second youngest branch of the U.S. Armed Forces and the fourth in order of precedence. The U.S. Air Force articulates its core missions as air supremacy, global integrated intelligence, surveillance and reconnaissance, rapid global mobility, global strike, and command and control.
CAPT Santos was born to proud parents in the City of Pines. His grandmother is a native of Karayan, Ucab, Itogon, Benguet.
Santos earned a Bachelor of Science in Nursing at Pines City Nursing College in Baguio City. He later passed the Commission on Graduates of Foreign Nursing Schools (CGFNS) examination and National Council Licensure Examination (NCLEX) and is now a certified Critical Care Registered Nurse (CCRN) by the Department of Consumer Affairs (DCA) California, USA.
CAPT Santos loves technology as much as he loves nursing, he completed a CCNE-accredited Master of Science in Nursing (MSN) - Informatics at Aspen University in Aspen, Colorado. This equipped him with the knowledge to help solve health care and nursing problems with computers, develop computer-based solutions to common nursing issues, use data to improve care management, patient safety, evaluate the effectiveness of clinical and/or management information systems, leverage clinical knowledge with data-driven insights, manage regulatory compliance, and more.
Grew up as a military brat, Santos completed his training and was commissioned at Maxwell Air Force Base, officially known as Maxwell-Gunter Air Force Base, is a United States Air Force installation under the Air Education and Training Command. The installation is located in Montgomery, Alabama, United States.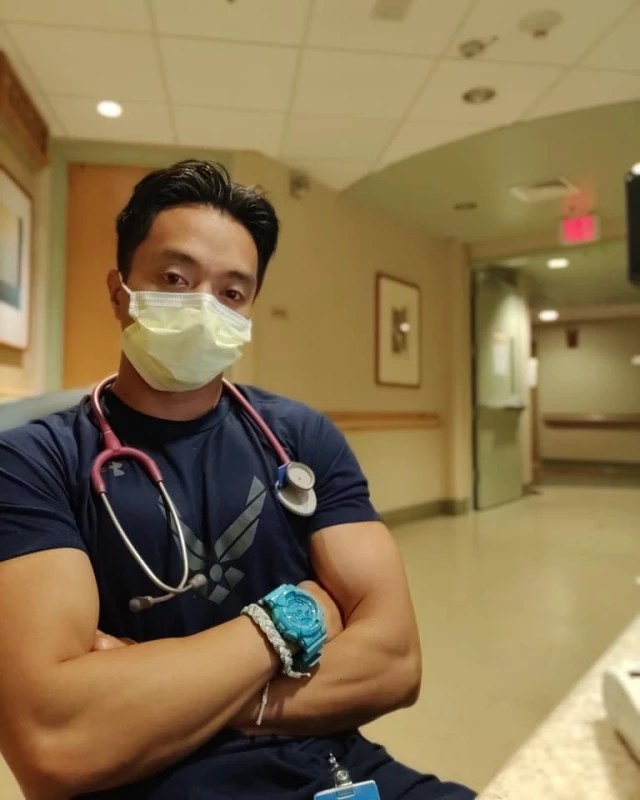 USAF CAPT Santos currently serves at the Cardiac-ICU & Trauma Center at Brooke Army Medical Center (BAMC) along with the brave men and women of the 959th Medical Group. Located at Fort Sam Houston, San Antonio, Texas, BAMC is the United States Army's premier medical institution and the Department of Defense's largest facility and only Level 1 Trauma Center.
According to his mom, the young captain loves surfing and also plans to start his own business in the future.