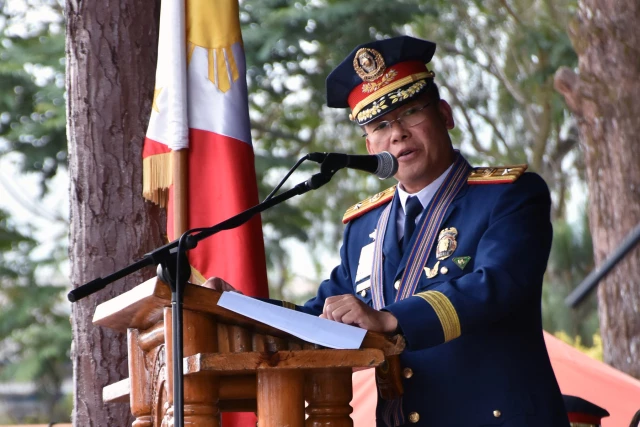 Police Lieutenant General Israel Ephraim Dickson, an Igorot from the Tingguian tribe of Abra, is currently the 4th in command or the Chief Directorial Staff of the PNP.
Before holding vital responsibilities in the national headquarters, the Igorot General served as the director of Police Region Office - Cordillera. During his stint, he was instrumental in advancing the regional command's crusade against rebels.
Dickson was also one of the top officials who addressed the case of Philippine Military Academy (PMA) Cadet Fourth Class Darwin Dormitorio, who died of hazing inside the military campus.
Dickson, who took charge of PROCOR for ten months and was succeeded by PBGEN R'WIN STA. ANA PAGKALINAWAN thanked all the LGU heads for assisting him as well as agencies for supporting him during his term of leadership.
"I know I have competent people doing their job and helping me. I am proud to boast that I am part of the cordillera, the home of the most illustrious Cordillera police," Dickson said.
In February 2020, Dickson served as the acting director of the Directorate for Integrated Police Operations in the Visayas. Afterward, he was appointed by then-PNP chief Cascolan as the head of the PNP Civil Security Group.
He was also assigned to the Directorate for Personnel and Records Management office of PNP in September 2020.
He was the head of the Directorate for Integrated Police Operations-Northern Luzon before being the Chief Directorial Staff of the PNP.
PLTGEN Dickson belongs to the prestigious PMA Class of 1987 and is set to retire in March 2022.