The Man of the World (MOTW) 2022, 4rth edition finally concluded the almost two week's competition with the theme "Preservation of Tourism, Appreciation of Culture, Preservation of Heritage". Started in Manila where they competed wearing a bahag showcasing the unique weaving of Cordillera then traveled to Baguio City for the Press Conference held in Easter College. The beautiful candidates then visited the breath-taking province of Kalinga and Apayao for the Cultural Night, Swimwear shoot and competition front lining the famous tattoo artist, Apo Whang Od. Consequently, they had their motorcade parade, closed door interview, and Gala night in Baguio City.
Happened on June 18, 2022 at Baguio Convention Center, the 22 delegates blazed the stage as they represented their countries with their pride of walk. It started with a presentation of the delegates wearing bahag while dancing the "tayaw" dance of the Cordillera.
The event was attended by different personalities and business owners including the siblings, Ez mil and Raynn, Fabio Ide, Karla Paula Henry, Jennylyn Delos Santos Floresca, MOTW Chairman, Cao Xuan, MOTW 2018, Jinkyu Kim, MOTW 2019 and other personalities.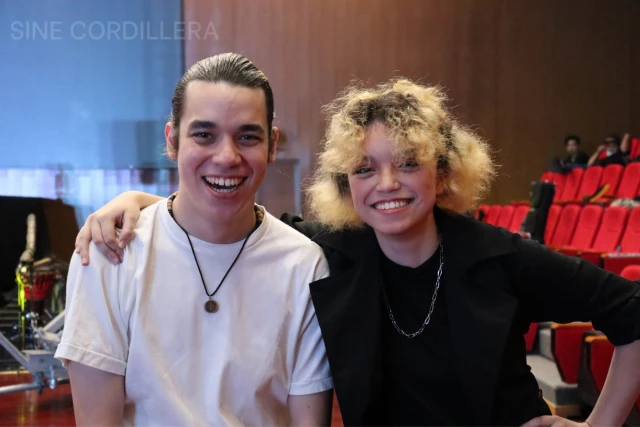 Special awards for the following candidates were announced thereafter.
Best in Congeniality- Mr. Philippines Mr. Personality- Mr. Dominican Republic Best in Photogenic- Mr. Ukraine Best in National Costume- Mr. Philippines and Spain Best in Fashion of the World- Mr. Korea Best in Multimedia Award- Mr. Ukraine Best in Swimwear- Mr. Spain Best in Bahag- Mr. Vietnam Ray International Ambassador- Mr. USA Be Unrivaled Production Ambassador- Mr. Ukraine Sine Cordillera Films Ambassador- Mr. India Casa Infini and Realty Ambassador- Mr. South Africa Best in Formal Wear- Mr. Netherlands
Meanwhile, the following candidates made it to the top 5: Mr. Philippines, Mr. Netherlands, Mr. Ukraine, Mr. Vietnam, and Mr. India. The convention center was never filled with cheers and shouts from the audiences as they waited for the final announcement of the winners. Announced by the hosts Fabio Ide and Karla Paula Henry, the following Man of the World candidates brought pride to their countries as they sat the positions: Man of the World 2022- Aditya Khurana, India 1st Runner Up- Vladimir Grand, Ukraine 2nd Runner Up- Nadim Elzein, Philippines 3rd Runner Up- Tjardo Vollema, Netherlands 4rth Runner Up- Nguyen Huu Anh, Vietnam
As the crown represents glory, honor, and sovereignty also manifests the dominance of this event to make everything possible despite the exhausting preparations and negativities enveloped in the said pageantry. Nonetheless, as the king wakes up from the land of his own also thrives to break the stigma surrounding the issue of male pageantry- then conquers to raise the flag of masculinity with responsibility.
Together we say congratulations to everyone who took part in the event, won the awards, and those who are behind the success of the Man of the World 2022, 4rth Edition.
Grace Bilag Pedro / Sine Cordillera