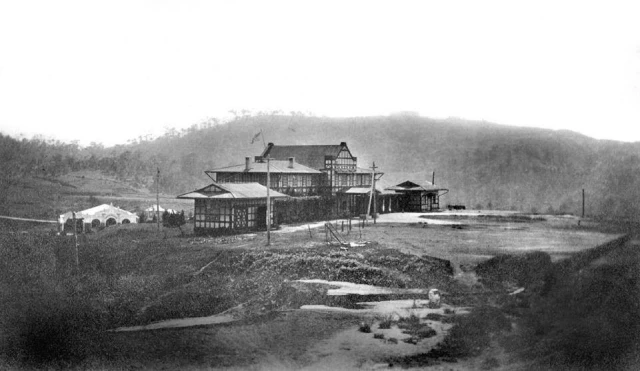 Then Governor-General William Cameron Forbes directed Justice George Malcolm, a young lawyer in the American-led Philippine government, to write the city's charter.
Baguio was called "Kafagway" by indigenous peoples. The name of the city is derived from the word "bagiw" in Ibaloi, the indigenous language of the Benguet Region meaning "moss."
The second Philippine Commission, led by William Howard Taft, which arrived in Manila in June 1900, had one express order from then American Secretary of War Elihu Root to search for a cool place in Northern Luzon, high in the ranges of the Cordilleras and lay out plans for its development.
At that time, the Americans were mostly quartered and sweltering in heat in Manila. They thus began to explore for cooler venues where their government administrative machinery could be installed as well as for health reasons.
Climbing way up to Northern Luzon and moving on further, the members of the five-man Taft Commission, including Luke Wright, were rewarded with the discovery of fresh pine growths among rolling beautiful hills, and Baguio was found.
Thus, a development plan was laid out by the Taft Commission, and roads were built, followed by a survey for a railroad to Baguio. The Commission assigned Major Lyman Kennon to supervise the building of the road cut through rock cliffs to open a route to Baguio, which was later named after him.
In 1903, the Americans declared Baguio the Summer Capital of the Philippines and as the residence of the American governor-general to escape Manila's summer heat.
Baguio was developed further by the Americans by building parks and public structures such as the Wright Park in honor of Governor-General Luke E. Wright, and the Burnham Park in honor of Baguio city planner Daniel Burnham.