Phemarie Focasan, a 25-year-old Igorota from Bontoc, Mountain Province, wins Yippi ASEAN Live Star Quest Competition as the First Runner-up.
Focasan, an architect graduate from Saint Louis University in Baguio City, hails from Maligcong, Bontoc, Mountain Province and was born and raised in Lepanto, Mankayan, Benguet. She is the only Filipino to participate in the championship round organized by Yippi Star Quest 2020.
Being the first event to be held by Yippi, there are more than two thousand live streamers from around the world who have joined since the event began on July 1. After competing in nearly a hundred days of knockout competitions, the Philippine representative finally got a ticket to the grand finals on October 25, Sunday.
Focasan is truly a proud Igorota, and a multi-talented one. Wearing her traditional Igorot attire, she proudly displays her creative live painting, singing, dancing, as well as playing the ukulele.
In some of her performances, she performed a variety of traditional dances, making art with spray paint and fire by using many sound effects. Her friends also helped her as backup singers, dancers, and musicians.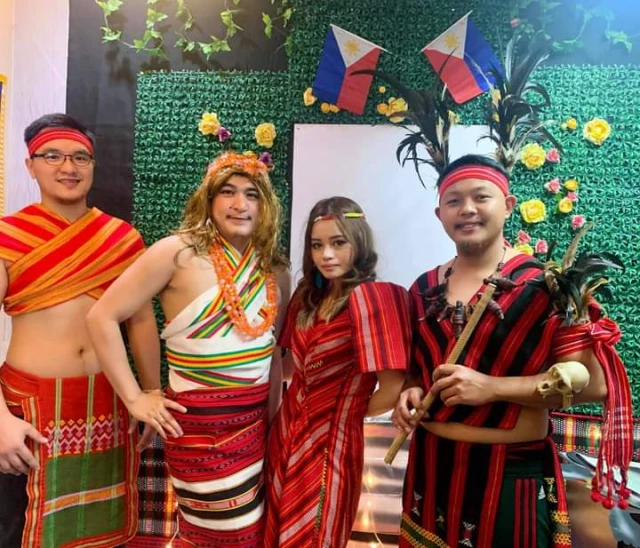 After the epic Livestream grand finals, Malaysian artist, Masya bested the Filipino Pride, Phemarie Focasan for the title of champion. But that's okay...
Starquest, the live streaming contest was hailed as Asia's Grandest online event this 2020 with competitors from China, the Philippines, Vietnam, Malaysia, Indonesia, and many other Asian countries participating.
Asia's Grandest online event has the largest prize pool in South East Asia. Winners will move on to the next stage with accumulated cash prizes and special awards.
During the initial selection phase, the first 120 participants who reach at least 200 audiences during their live streaming session will be awarded $ 500 and will qualify for the next round.
In the second stage, the top 120 participants were divided into 24 groups. 1 group per section, each group consists of 5 participants. $ 1,500 and cash voucher will be awarded to 24 Winners.
In the third stage, the top 24 participants were divided into 8 groups. 1 group per section, each group consists of 3 participants. $ 3000 and 6 Day- 5 Nights trip to Hokkaido will be awarded to 8 winners.
In the fourth stage of the competition, the top 8 participants were divided into 4 groups. 1 group per section, each group consists of 2 participants. $ 6000 will be awarded to 4 winners.
During the semi-finals, the top 4 contestants have been divided into 2. 1 group per section, each group consists of 2 contestants. 2 winners will receive $ 12,000 and a $ 2,500 cash voucher.
And finally, in the championship round, the top 2 participants will go head-to-head for the $ 25,000 grand prize, and a GINTELL DéSpace UFO-X Massage Chair.
In total, Focasan who reached the championship stage earned $ 23,000 (500 + 1,500 + 3,000 + 6,000 + 12,000). That's 1,150,000 in Philippine Peso with special awards. Not to mention she received tips from the live stream app and bragging right as the first runner-up of Asia's Grandest online event.
Congratulations Phem! The Igorot, Cordilleran, Filipino community is proud of your new milestone. We are proud of you!