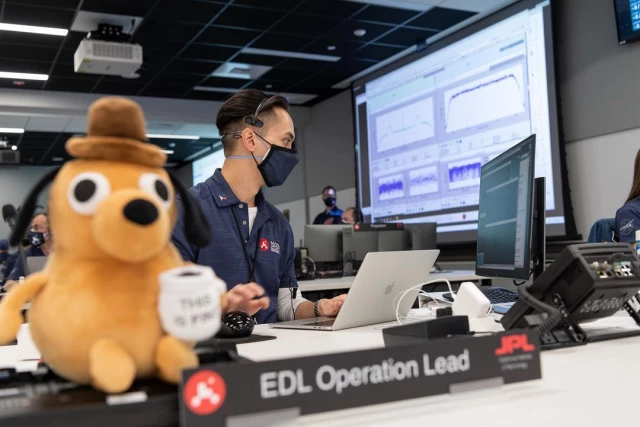 Filipino-American engineer Gregory Villar III, a native of Baguio City, Philippines, is among the NASA engineers who worked on the successful mission of the Mars rover Perseverance. Villar earned his Bachelor of Science degree in Mechanical Engineering from the University of California, Los Angeles (UCLA) in 2013.
After graduating from UCLA, Villar worked as a mechanical engineer at the Jet Propulsion Laboratory (JPL) in Pasadena, California. At JPL, he worked on a variety of projects, including the development of the Mars Curiosity rover. In 2017, he was assigned to the Perseverance rover project.
As a member of the Perseverance team, Villar worked on the rover's mobility system. He was responsible for designing and testing the rover's wheels, suspension, and brakes. He also helped to develop the rover's software that controls its movement.
The Perseverance rover landed on Mars on February 18, 2021. It is the most sophisticated Mars rover ever built, and it is tasked with searching for signs of ancient life on the Red Planet. Villar and the rest of the Perseverance team are excited to see what the rover will discover.
In addition to his work on the Perseverance rover, Villar is also involved in the development of other NASA projects, including the Artemis program, which aims to send humans back to the Moon. He is passionate about space exploration, and he is committed to using his engineering skills to help us learn more about the universe.
Villar's work on the Perseverance rover is an inspiration to young people all over the world. He is a role model for Filipino-Americans and for all aspiring engineers. He shows us that anything is possible if we work hard and follow our dreams.
Here are some other interesting facts about Gregory Villar III:
He is a member of the Tau Beta Pi engineering honor society.
He is a recipient of the NASA Early Career Development Award.
He is a co-author of several scientific papers on Mars exploration.
He is an avid mountain climber and hiker.
He is a native of Baguio City, Philippines.
Villar is a rising star in the field of space engineering. He is sure to make many more significant contributions to our understanding of the universe in the years to come.