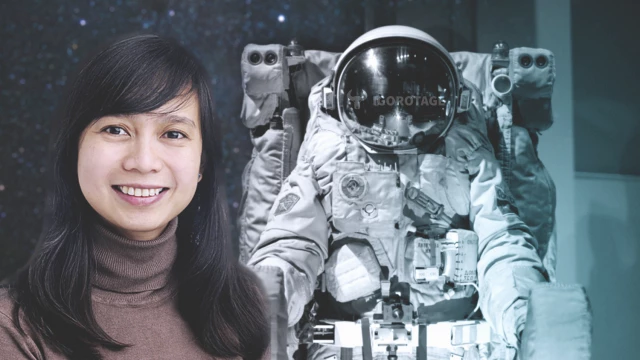 Being an astronaut has been a goal for Cordilleran Gwendolyn Pascua since she was young and now all the efforts and sacrifices she has made to pursue her dream are slowly coming true now that she is working with a well-known space agency in Europe.
Pascua, from Tabuk, Kalinga and Natonin, Mountain Province is a Project Planning and Coordination, Operation Lead Engineer and a Ground Controller at BIOTESC in Switzerland.
Gwendolyn, who is in her 30s and married to a Frenchman named Demoulin, said it was a dream career in which she had invested most of her adult life.
She completed a Bachelor of Science in Applied Physics at the University of the Philippines (UP) in Diliman in 2005, taking basic courses in instrumentation and fiscal economics.
She earned a Master of Science in Physics, also in UP, and was accepted in 2008 for master's degree courses at Universite de Rennes I in France and Ludwig-Maximilians-Universitat in Munchen, Germany.
Out of this world
Traveling in space would have been almost impossible without the team of people on earth facilitating the smooth and safe transportation of astronauts from the ground to outer space.
For astronauts to successfully carry out a mission, they need experts, engineers and scientists to closely monitor and oversee the entire operation of space.
Those are some of the critical roles of people working in a Mission Control Center such as the Biotechnology Space Support Center (BIOTESC) at Lucerne University in Switzerland where Gwendolyn Pascua currently works.
BIOTESC is one of seven space-services and operations centers of the European Space Agency (ESA) tasked to guide scientists conducting experiments with astronauts and the International Space Station. So the young Kalinga works closely with astronauts. Is it really close? wink
"We prepare [the astronauts'] experiments and procedures starting from planning their experiments, coordinating with scientists and payload developers. We do all the necessary tests on the ground before they are sent to the ISS (International Space Station), "Pascua said. - Estanislao Albano Jr via. inquirer.net.
Pascua was at BIOTESC's Mission Control Center successfully flying Thomas Pequet aboard the Soyuz MS-03 on November 17 last year.
Thomas Pequet was the first French Astronaut from the European Space Agency (ESA) to fly into space aboard the Soyuz spacecraft on the ISS for a six-month space trip under the European Proxima mission project.