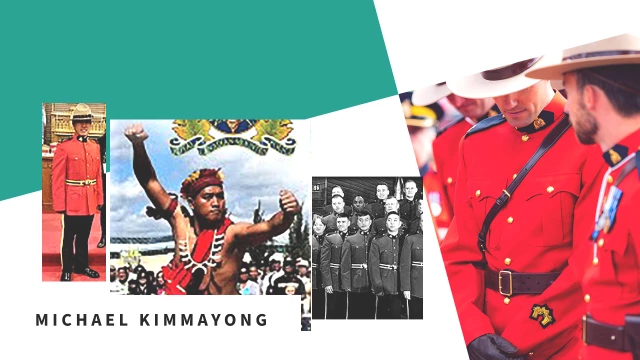 Another Igorot from the Cordillera Adminisrrative Region has been added to a number of Filipino law enforcement officers joining the Canadian Police Force.
In a Facebook post from the Association of Cordillerans in Manitoba, Canada, Michael Kimmayong successfully passed the Royal Canadian Mounted Police Force with flying colors.
"We, the members and officers of the Association of Cordillerans in Manitoba, wish to congratulate our ACM Vice President Michael Kel-mi YoungKim-ay Kimmayong for successfully passing with flying honors in entering the Royal Canadian Mounted Police Force," the post says.
Kim, as he is affectionately called, completed a rigorous training course held in Regina, Saskatchewan.
Kimmayong has now joined fellow Filipino Don Laurel who serves as a constable in Toronto, Canada.
Constable Don Laurel is a former Kapamilya actor and is now a Toronto police officer. He was a former star in soap operas in the Philippines and previously starred in "Gimik" and "Sa Dulo ng Walang Hanggan".
The Royal Canadian Mounted Police (RCMP) is one of the most emblematic and iconic symbols of Canada. They are known for their bright red uniforms and the horses they ride, and affectionately called The Mounties. They work as a national police force, providing law enforcement in all three territories and eight in ten provinces (although they are nationwide, they do not provide municipal police services in Ontario or Quebec).
The RCMP is Canada's largest Law Enforcement agency and, therefore, oversees the enforcement of federal law nationwide. In Ontario and Quebec, they typically work close to provincial police offices (the Ontario Provincial Government Police and the Sûreté du Québec). Other provinces also have their own municipal Police Forces working in consecutive RCMP. The operations they carry out include the enforcement of federal law regarding organized crime, drug trafficking, border protection, and anti-terrorism and home security activities.
Here's what Canadian Mounties Go Through At Boot Camp