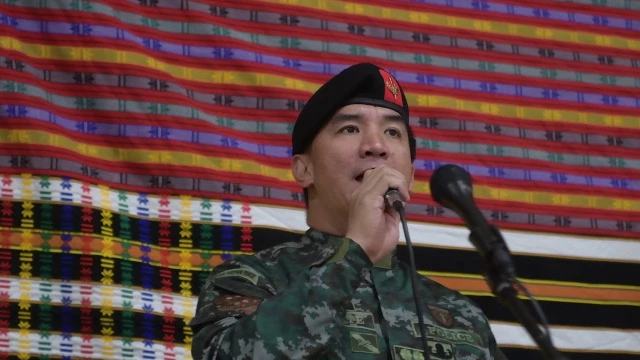 PCOL Lambert A. Suerte now leads NCRPO'S Strike Team
PCOL Lambert A. Suerte, a battled-tested Ibaloi and Marawi war hero from Bokod, Benguet is now leading the Regional Mobile Force Battalion of the National Capital Region Police Office (NCRPO) after his successful stint as RMFB commander in Region 3.
Suerte is a PNP Medal of Valor awardee who earned medals for bravery from three Presidents, including President Rodrigo Duterte. He acquired a distinction as one of the best Special Action Force officers in the field of operations.
Lambert Suerte bestowed an exemplary award during PNP's 116th anniversary
The Ibaloi Police Commando, who is the commanding officer of the PNP-SAF deployed in Marawi, was among the special awardees who were recognized at the 116th Philippine National Police Service Awards in Camp Crame on August 8, 2017.
Police Supt Suerte, commanding the PNP-SAF Rapid Deployment Battalion, received the award along with four other SAF commandos from Philippine President Rodrigo Duterte.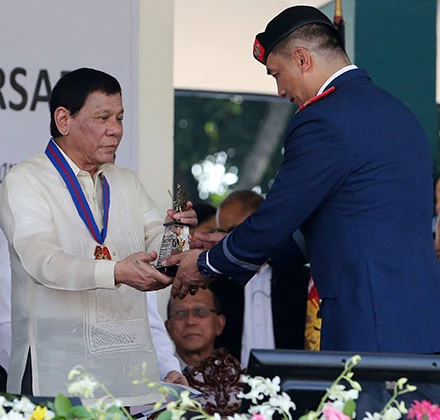 The award was given to Suerte for his outstanding performance in the war in Marawi City which was occupied by Maute members, a terror group inspired by ISIS.
"A special award is presented to Police Supt. Lambert A. Suerte, Special Action Force, for his exemplary performance on law enforcement that led in the successful conduct of offensive clearing and counter-sniper operations in Marawi City that prevented further acts of terrorism," Suerte's citation read.
Bokod's proud son served in the Cordillera region before he was called by PNP-SAF Director Benjamin Lusad because of his extensive experience in police operations.
In 2014, Suerte was also recognized for his excellent service by former President Benigno Aquino. He was awarded the "Leadership Award", which is the highest award given by the province of Benguet to the outstanding sons and daughters, which made a difference in the lives of the people.