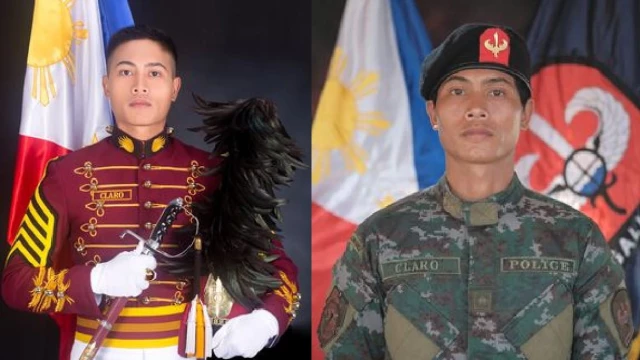 Police Lieutenant Jojo Sodchig Claro, a proud Igorot from Mountain Province, was recognized and awarded with MEDALYA NG KASANAYAN for being the class Top 1 (88.6% rating) of SPECIAL ACTION FORCE (SAF) COMMANDO CLASS 110-2020.
The graduation ceremony of the 116 new commandos was graced by the Philippine National Police Special Action Force (PNP-SAF) Acting Director Police Brigadier General Felipe R Natividad last February 2, 2022, who also served as the Guest Speaker.
PLT Claro finished his elementary education at Lipay Elementary School Year (batch 2006) in La Union and his secondary education at Pines City National High School - Quezon Hill Annex (batch 2011) in Baguio City.
He graduated with a Bachelor of Science in Criminology degree from the University of Baguio in 2015 and then went on to pass the October 2015 Criminologist Licensure Examination on his first try.
It didn't stop there, despite all the sacrifices and adversities he endured to achieve success, the Igorot strived more.
Claro passed the PHILIPPINE NATIONAL POLICE ACADEMY (PNPA) CADET ADMISSION TEST on October 27, 2015, and was admitted and received on May 1, 2016, to become a PNPA cadet and a member of the "MANDAYUG" CLASS 2020.
He graduated being the 4th Battalion Executive Officer in his class on May 22, 2020, and enlisted to join the Elite Unit of the Philippine National Police, the SAF COMMANDO.
The 28-year-old PLT Claro is the youngest among the five children of Mr. Apolonio Bilar Claro (San Gabriel, La Union) and Mrs. Soledad Langcawan Sodchig (Paracelis, Mountain Province).