HM2 Harold-Kyle Quanzo-Fanglayan Tagtag-Aglit (FMF/SW/AW), an Igorot from Tadian and Bontoc, Mountain Province, has been named the United States Marine Corps - 1st Marine Aircraft Wing's Junior Sailor of the Year for 2020.
Aglit is a Hospital Corpsman Second Class (HM2), an enlisted medical specialist of the United States Navy; was chosen for his exceptional performance, professional and personal knowledge, outstanding leadership excellence, and personal accomplishments.
HM2 Aglit is a member of the courageous sailors of the Marine Aircraft Group 12 (MAG-12), an active air group of the United States Marine Corps, assigned with providing assault support aircraft.
MAG-12 is currently part of the 1st Marine Aircraft Wing (1st MAW), itself an integral part of the III Marine Expeditionary Force, and based at MCAS Iwakuni in Japan.
The mission of Marine Aircraft Group 12, as the tactical air arm of the 1st Marine Aircraft Wing, is to conduct air reconnaissance, electronic warfare, anti-air warfare, offensive air support, control of aircraft and missiles, and assault support from advanced bases, expeditionary bases or the sea base supported by organic aviation logistics and aviation ground support logistics as required by III MEF and the United States Pacific Command and be prepared to conduct such support and engagement operations as may be directed.
The Igorot pride HM2 Harold Aglit says he enjoys being a corpsman because he gets to make a difference in people's lives.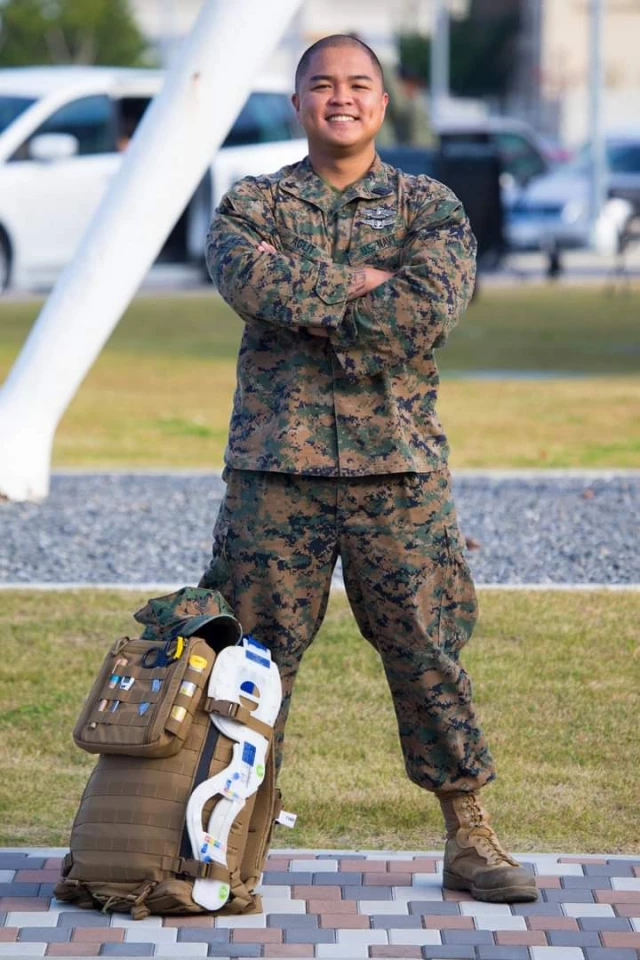 Congratulations Sir HM2 Harold Aglit! The Igorot and Filipino community rejoice with your new achievement! You are an inspiration for your countrymen, Sir!