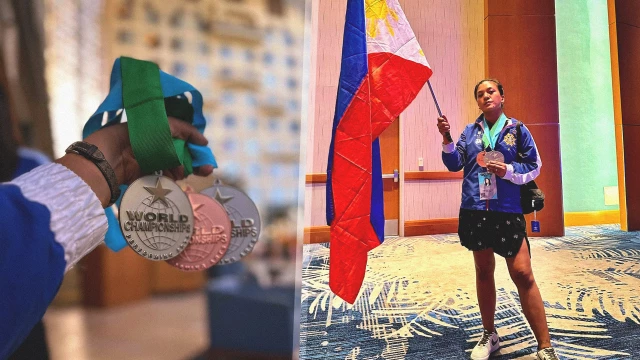 Sergeant Sessy Lou Bucalen-Salazar from Kalinga has made history by becoming the first Cordilleran to win three medals at the 2023 World Championship of Performing Arts (WCOPA) held in Anaheim, California. She is a member of the 5th Infantry Division of the Philippine Army based in Camp Melchor F Dela Cruz, Upi, Gamu, Isabela. She is also the lead vocalist of the 5ID Band.
Sergeant Salazar is a native of Tabuk City, Kalinga. She started singing at a young age and has always dreamed of becoming a professional singer. She joined the Philippine Army in 2014 and has been using her singing talent to entertain her fellow soldiers and to spread awareness about the importance of peace and unity in the Philippines.
In the WCOPA, Sergeant Salazar competed in the Pop Vocal Solo category. She performed the songs "Reflection" from Mulan, "I Have Nothing" from Whitney Houston, and "Lupang Hinirang" (Philippine national anthem). She won two silver medals and one bronze medal for her performances.
Sergeant Salazar's victory at the WCOPA is a great achievement for the Philippines. She is an inspiration to all Filipinos, especially to young people who dream of becoming professional singers. She is a true role model for women in the military and in the entertainment industry.
Sergeant Salazar is also a proud Cordilleran. Her victory is a testament to the talent and resilience of the Cordilleran people. She is an inspiration to all Filipinos, but she is especially an inspiration to the people of Kalinga and the Cordilleras. She shows us that anything is possible if we work hard and never give up on our dreams. She is a true Cordilleran hero.