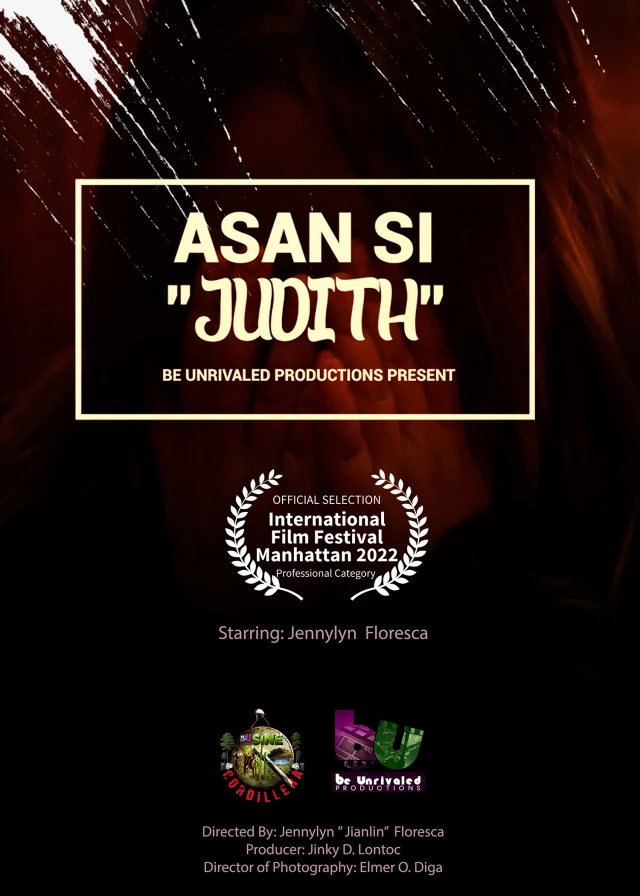 Be Unrivaled Productions together with Sine Cordillera spearheaded by the executive producer and Director Jianlin continues to showcase the Cordilleran pride and culture not only in the country as well as in the international arena.
The first film of this group entitled "Dayas" which continues to garner recognition from prominent film festivals local and abroad has just been recently nominated at the 38th Star Awards for Movies 2022 under the category of "Short Movie of the Year". Direk Jianlin, who is also the writer for the said film was also put forward as a contender for the category of the "Short Movie Director of the Year". The distinguished Star Awards, administered by the Philippine Movie Press Club, will be held in the early 2023.
After the aforementioned film's win in the last year's IFFM, Sine Cordillera and Be Unrivaled Productions did it again. Under the Professional Category of the recently concluded International Film Festival Manhattan 2022 last November 12, Be Unrivaled Productions and Sine Cordillera's Short Film entries entitled "Asan si Judith?" ("Where's Judith") and "Di lahat ng Ina ay Babae" ("Not all Mothers are women") bags the Gold Achievement Award. The only team with a total of 2 Gold awards from the Philippines under the same producer competing with other countries.
Be Unrivaled Productions and Sine Cordillera continue to produce and deliver high caliber films featuring Cordilleran Artistry and Honor. Their first full length film entitled "1941: Cordillera Iti ima ti Gubat" will premiere on December 17, 2022, 5:00 PM onwards at the Baguio Convention Center. To secure your tickets, Call and Text 09667702300 or visit their FB Page at Sine Cordillera!
JUSTINE NICOLE ARENAS | 11/30/2022